(hereinafter referred to as "Raysea Technology") was founded in 2017, is a first-class technical capabilities of the vertical cavity surface emitting laser (VCSEL) supplier, the company's products are positioned in the high-end market, relying on the first-class optoelectronic chip design and quality control capabilities, the product covers the consumer electronics, automotive, The company's products cover consumer electronics, automotive, and data communications three major fields. The founding team of Raysea Technology completed the research and development of the world's first automotive-grade laser chip as early as 2020, and will take the lead in launching the first domestic VCSEL chip for all-solid-state LIDAR in 2023, which is embedded in the technological heritage of the "Oriental Craftsmanship".
Be a pioneer in your industry!
Domestic LiDAR manufacturers in full bloom, accelerating the LiDAR industrialisation of the background of the landing, whether it is the main LiDAR or lateral LiDAR, the transmitter side of the VCSEL chip can provide cost-effective and its high LiDAR transmitter side solutions. The evolution and iteration of hybrid solid-state LiDAR to all-solid-state LiDAR technology has also spawned the evolution of multi-junction, high-power density, high-reliability launch-side VCSEL chips. In the current vehicle LIDAR transmitter VCSEL chip only overseas manufacturers to really deliver mass production of large quantities of the situation, Raysea technology very early in the vehicle LIDAR transmitter VCSEL technology platform layout, relying on many years of technical precipitation and a wide range of market research, took the lead in the launch of the first for all-solid-state LIDAR VCSEL domestic chip, the courage to do industry pioneers.
Raysea Technology VAC905A3 chip breaks the game and emerge!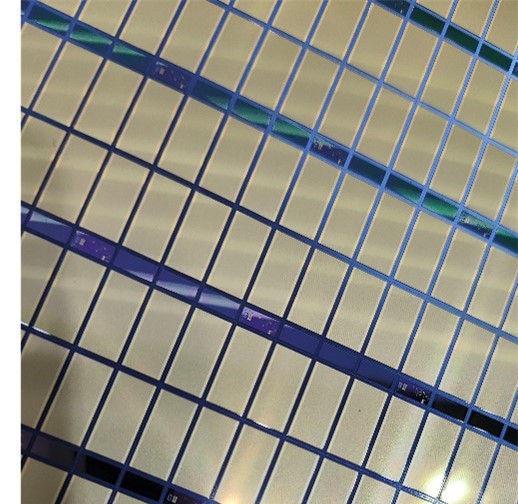 Figure | VAC905A3 Chip
VAC905A3 is Raysea Technology's launch of the
Automotive grade 90channel 1D addressable surface array VCSEL chip.
It adopts Raysea's own multi-junction epitaxial design.
Characterised by high repetition frequency, narrow pulse width and high single pulse capability.
It can reach a very high repetition frequency of 1.6MHz with a pulse width of 5ns.
Peak power of single channel can be more than 120W.
The VAC905A3 chip has now been sent to the leading LiDAR companies in China for sampling and has completed performance and vehicle specification reliability mapping tests.

Figure | VAC905A3-equipped solid-state blindness supplement lidar product object
More product ranges for Smart Driving Freedom!
RayDrive product series, which was re-released by RayXi Technology at Optical Expo 2023, covers three major product matrices, namely, intelligent driving, intelligent cockpit, and intelligent networking, and has a layout in several major application areas, such as LiDAR, driver monitoring, and in-vehicle communication. As one of the earliest VCSEL teams in the industry with automotive AEC-Q certification (TriLumina), Rui Chi product series through its unique reconfiguration of multi-junction technology, high power density, high reliability, low-cost VCSEL chip solutions to help the development of automotive intelligence. In the future, Raysea Technology will bring you new all-solid-state 2D addressable chips with full technical specifications, smart cockpit products and in-vehicle communication products. Please look forward to it!